White Glove & Designer Delivery Services in Charlotte
Do you need to get products that require special care to your customers? For businesses not set up for receiving, warehousing, inventory management, or shipping, ensuring quality delivery and customer satisfaction can be a challenge without the right partner. White glove delivery is an all-inclusive receiving and delivery service to complete fragile and high-end deliveries to your high standards.
White glove furniture delivery ensures your customers or clients receive your product in perfect condition. This level of service surpasses standard shipping services at every level to support inventory management, customer satisfaction, brand reputation, and future sales.
Make a Move takes pride in offering unparalleled designer delivery services in Charlotte and the entire Carolinas that let you run your business confident the logistics will be handled.
With Make a Move, Charlotte white glove delivery and Charlotte is a one-stop solution to handle the receiving, warehousing, and delivery side of your business. White glove transportation guarantees customers receive products in perfect condition, complete with professional installation or placement.
Make a Move is committed to upholding your high standards on quality. We work with interior designers, showrooms, manufacturers, and more in Charlotte and throughout the Carolinas. Our experienced white glove movers are prepared to assist with every aspect of shipping, storage, and delivery to support your business.
Pickup
Along with traditional receiving services, Make a Move offers white glove pickup services. Our white glove delivery company can pick up pre-packed furniture or other items from a showroom, facility, or other location. Before it's delivered to the end customer, it will be inspected, stored, and consolidated if necessary.
Receiving
Our white glove receiving services ensure your products are received, stored, and then delivered to your high standards. Upon arrival to our warehouse, each item will be carefully inspected, inventoried, and stored before it is ready for delivery.
Inspection
Your business reputation is built on reliability and quality. Make a Move supports your reputation with careful quality control. On arrival, every item will be inspected for packaging or shipping damage. You will be informed of any problems.
Warehousing & Storage
Make a Move supports your storage needs prior to shipping with comprehensive warehousing and storage options. We can store items until a full order is received and consolidated.
Inventory Management
We are committed to helping you fulfill orders, manage your supply chain, and eliminating inefficiency and unnecessary costs. With Make a Move, order fulfillment and on-time delivery is easier than ever thanks to our comprehensive inventory management services. You will always be up-to-date on what is received and delivered from our facility.
Delivery
The uniformed, trained white glove movers at Make a Move carry out the final delivery of your shipments to your customers using the necessary equipment and well-maintained trucks.
Installation
Your customers will be left with a positive first impression of your business thanks to quality in-home installation. Your customer's home will be protected, and furnishings or other items will be placed according to the customer's wishes.
Assembly
For shipments that require assembly, count on our dependable white glove delivery specialists. They will assemble your shipment on-site with the necessary tools and training.
Rubbish Removal
After designer delivery and installation, our movers will take care to remove all packaging and other rubbish. Your customer will be left with their shipment fully installed and placed as desired.
Facilitate Repairs & Returns
Make a Move inspects all shipments for quality and damage. If anything arrives damaged, we can facilitate third-party repairs or returns. For damaged or inferior packaging, we will repackage your shipment to ensure proper delivery.
Resources for our clients
Industries Served by Charlotte White Glove Delivery Services
Make a Move understands that your business is focused on designing and creating quality furnishings and other goods. When you do not have the infrastructure to support storage, quality control, and shipping, we will serve as your partner to ensure your shipments reach your customer in exactly the condition they expect.
Interior Designers
Interior designers face many challenges behind the scenes that clients never consider. One of the most important is ensuring every item ordered is delivered on time and without damage. High-end home furnishings and fragile items like large glass pieces require special care. Many suppliers only ship to warehouses, and manufacturers may not properly ship single pieces when they are used to bulk shipments.
Make a Move offers specialized Charlotte designer delivery services to give your shipments the special care they need. We offer receiving and pickup services with careful quality control measures in place. Each item is inspected and warehoused before we arrange delivery and installation with your client. You can rest easy knowing your reputation will not be tarnished by damaged shipments or late delivery.
Furniture Showrooms & Retailers
Make a Move serves furniture showrooms and other retailers with dependable receiving, inventory management, inspection, shipping, and white glove furniture delivery in Charlotte. We understand the unique risks involved in shipping fragile or high-end furnishings with the infrastructure and experience necessary to avoid delays and damage. We help you live up to your brand's reputation for quality by carefully managing all aspects of the shipping and delivery process.
Architects
We are one of the leading providers of white glove delivery services in Charlotte, NC. We serve architect firms with specialized white glove services including receiving, pickup, climate-controlled warehousing, and delivery. High-end products and materials will be stored in our warehouse and consolidated prior to delivery at your next jobsite.
Importers
Warehousing and delivery services are the backbone of any import business. Make a Move can serve as your partner to ensure imported goods are stored, inspected, and delivered as expected. On arrival, each item will be inspected prior to packaging or custom crating, warehousing, and delivery.
Why Choose Make a Move for Your White Glove Delivery Needs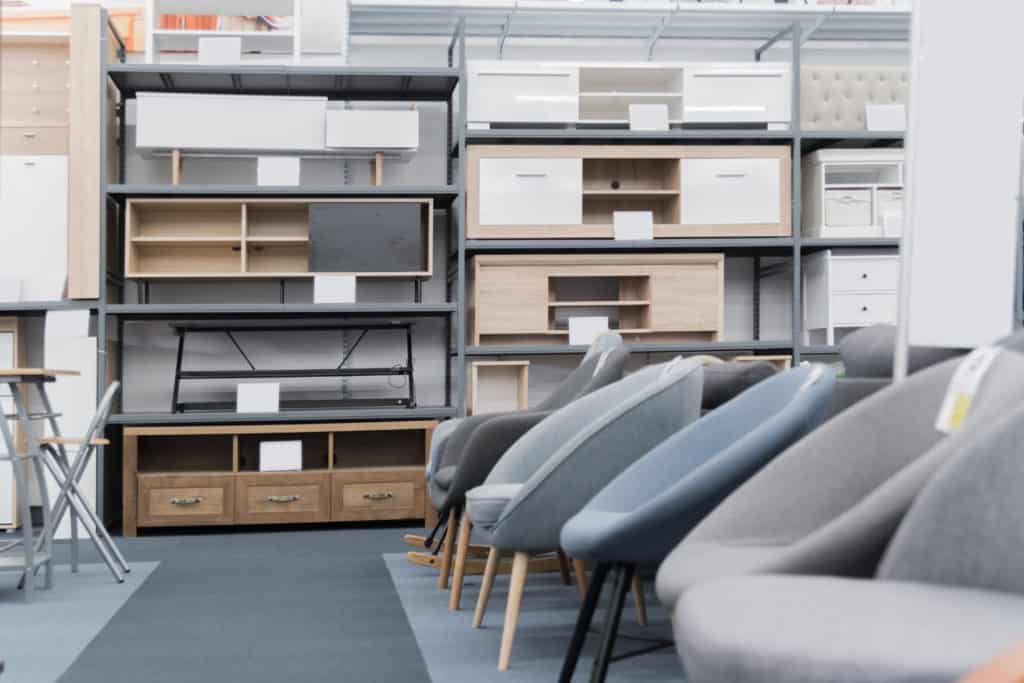 At Make a Move, we understand that your reputation, future sales, and more depend on special handling during shipping and delivery. Shipments that arrive damaged or delayed don't just hurt your bottom line; they damage customer satisfaction.
Our goal is to be an extension of your business, handling the logistics of receiving, shipping, storage, and delivery with the level of care and reliability you need. You can trust that your customers will have an excellent impression on delivery.
Make a Move is the leading Charlotte white glove delivery company serving all the Carolinas. An interstate agent for Bekins Van Lines, we have more than eight years of experience in the industry. We're Certified ProMovers with a team of 25 trained, uniformed white glove movers who have earned 5-star reviews on Google. Place your trust in us for dependable designer delivery services.
Ready to grow your business with a dependable shipping and delivery partner? Call Make a Move today at 704-378-8588 to discuss your company's needs and how we can help.
Interested in our services? We're here to help!
We want to know your needs exactly so that we can provide the perfect solution. Let us know what you want and we'll do our best to help.