Planning a long distance move in the not-so-distant future? Coordinating this type of relocation can get complicated in a hurry. Between renting or purchasing a new home to packing up the house, there are a dozen moving parts at any given moment. With years of industry experience, we know exactly how you feel. We also know exactly what it takes to alleviate the stress and anxiety of a long distance move.
Providing service to all of the Charlotte Metropolitan Area, our team can give you peace of mind while planning your upcoming relocation. And as agents for Bekins Van Lines, you know you can trust your long distance move with us.
What Is A Charlotte Long Distance Move?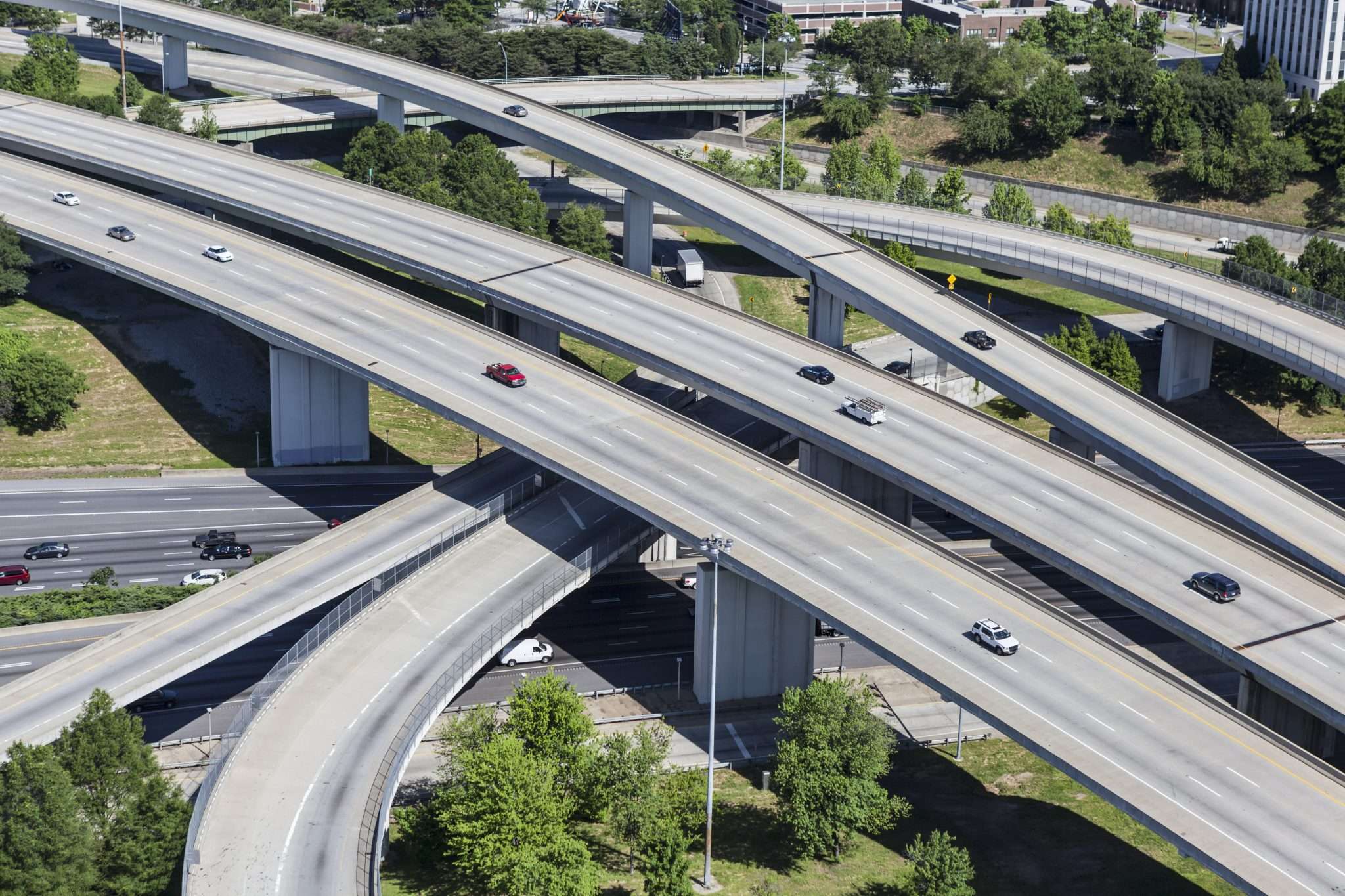 Unknown to most individuals, the term "long distance" isn't a generic term. There are actually set parameters that define long distance moves, as well as cross country, state to state and intrastate moves.
Each moving company that you encounter can have slightly different definitions of each term based on their capabilities and credentials. Generally speaking, long distance relocations are defined as being 100 miles or more. At Make a Move, we are a certified intrastate mover, and are certified by the North Carolina Utilities Commission (a requirement of any company offering these services). We are also an agent of Bekins Van Line, which gives us access to some of the best trucks and equipment available. This connection also allows us to serve all 50 states.
Wondering when you should hire Charlotte long distance movers? There are numerous occasions that can prompt the need for a state to state relocation. For those who've been away from home for a period of time, moving closer to loved ones is a common decision. This is especially true for those who have children, and individuals who want to reside close to aging relatives.
Another major reason for needing cross country movers is when presented with an excellent job opportunity. Relocating to advance one's career is more popular than ever before. Whether coming to or leaving Charlotte for a new role, we're here to make your experience top-rate.
Moving Cross Country With Make a Move
Searching for moving cross country tips to make your life easier? Hands down, enlisting the assistance of a full service long distance moving company is your best bet.
If you've never utilized this type of service, explore the many benefits you can expect to enjoy:
An assigned dedicated moving coordinator
A team that is properly licensed and bonded
Top-quality packing supplies, equipment, and trucks
Expert packing of all of your belongings — including fragile items
Furniture disassembly
Loading all packed items into our moving truck
Transportation of your belongings to their new home
Optional: Short or long-term storage in our 35,000 SF, 24 hour monitored facility
Unpacking of all your furniture, appliances, and moving boxes
Quick reassembly and placement of your furniture
Hiring the best out of state movers in Charlotte means that you can stress less and concentrate on living your life. We'll take care of all of the tedious details, heavy lifting, and hard work that goes into planning and performing a successful relocation.
Charlotte Long Distance Moving Quotes | How Much Do Charlotte Interstate Movers Cost?
Now for the big question: How much do Charlotte interstate moving companies cost? As you may have already guessed, the answer varies based on your individual needs. There is a mix of factors involved — some that can be controlled, and others that cannot.
While there are exceptions, some of the variables that most people are unable to change include their move-out/move-in dates, as well as if those dates land during a peak time. Often when moving cross country for a job, there is little wiggle room in the moving dates. Additionally, the distance you plan to move is another fixed factor that cannot be changed.
If you are looking to keep costs within a fixed budget, one of the main variables that you can control are the items you plan to have transported. Since cost is calculated by the weight of your items, you can choose which items stay, and which items will come with you.
Here is a full list of the factors that can influence the cost of your long distance relocation:
Nationally, the average cost of long distance movers is between $1,490 and $2,230 (Source: Thumbtack). However, this price range can climb to $8,000 (or more) depending on your needs and size of move. When looking for the cost of services from interstate moving companies, the most accurate solution is to request a custom quote. Relocation experts will be able to estimate the weight of the items you plan to bring, provide costs for storage, and calculate your transportation costs based on your dates and route.
Choosing the Best Charlotte State to State Movers
Unsure as to how you can verig distance moving company provides the best client service possible? There are specific strategies that you can use to give yourself added peace of mind.
As with any business you're vetting, reading Charlotte long distance reviews will give you an accurate idea of the quality of service provided by a company. Google and Yelp are valuable places to get a general feel for how happy a company's customers are.
Long distance moves in particular have several other important things to consider:
Performance figures — including referral and claims rates.
Proper licensing and insurance. Every company that offers long distance services must legally have all proper credentials.
Sturdy, durable trucks and equipment.
Exceptional communication.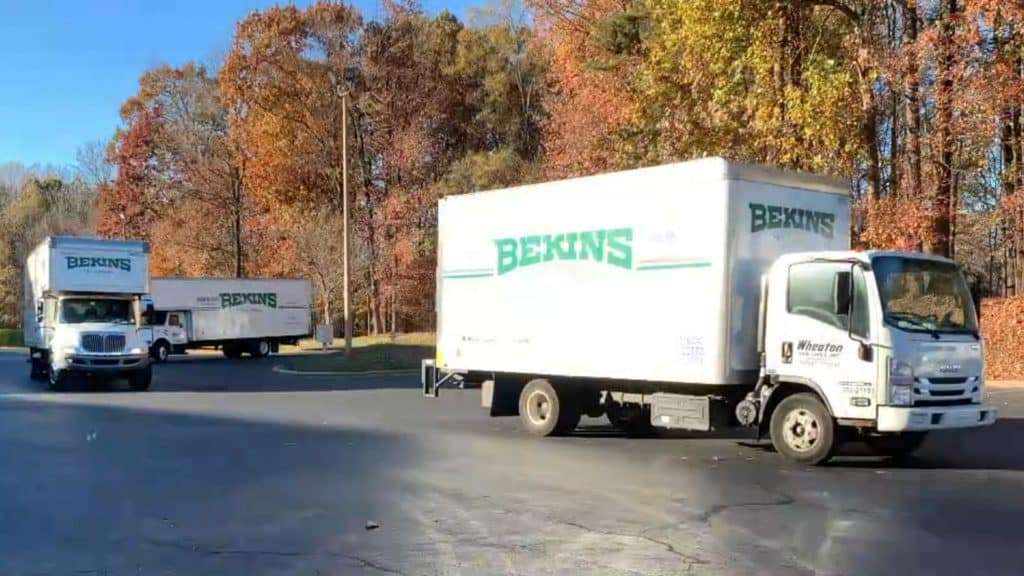 Here is a sample of the reasons our team at Make a Move is the best to work with in the entire Charlotte Metropolitan Area:
An almost perfect Google Review rating (4.9/5.0)
9+ years in business
Award-winning team of 25+ certified and trained employees
Moving trucks from Bekins Van Line:
All vehicles are routinely maintained
Sizes to accommodate all needs
Standard equipment on every truck – Furniture blankets, Toolbox, Straps, Dollies, Wardrobe, boxes, Extra boxes
#1 rated in the region
Competitive rates and no hidden fees
Want our team of long distance relocation professionals to handle your upcoming move? Contact us today at 704-378-8588 to get all of your questions answered, and to set up services for your moving dates.