Charlotte is a great city to reside in. With a healthy economy, the nicknamed "Queen City" is one that is perfect for families and young professionals. Living in large cities like Charlotte may be attractive to some, but big city life doesn't always appeal to everyone! Many people love all the benefits suburban life has to offer. Charlotte's population is 885,707. With the median income in Charlotte at $63,483 and median property prices in Charlotte at $252,100, Charlotte is considered a fairly affordable place to live. There are plenty of jobs in Charlotte, which has a lot of families relocating here. After a long day at the office, it's nice to unwind in a quieter environment away from the fast pace of a city. The suburbs are also appealing financially – your money is sure to go farther, affording you more space without the big city price tag.
What makes a suburb different than a neighborhood? Suburbs are communities and districts lying outside a bigger city. Suburbs are traditionally less densely populated than the cities they serve, and offer a slower pace. However, just like neighborhoods in big cities, suburban communities have their own unique offerings, so it's important to choose one that's right for your lifestyle! Maybe you're looking for a small-town community vibe. Perhaps you still want some hustle and bustle, so you're looking for a suburb with a great nightlife. No matter what amenities are on your suburban wishlist, our list has it! And if your next move is bringing you to one of these incredible Charlotte suburbs, make sure you're working with the best movers in Charlotte to get you settled!
Davidson | Tight-Knit & LGBTQ Friendly Historic Charlotte Suburb
The beautiful lakeside suburban town of Davidson sits at the top of most of the "best suburbs" lists, and for good reason. Davidson is a close-knit community, about 25 minutes north of Charlotte, on the western shores of Lake Norman. Davidson is bike friendly, and the bustling streets of the historic downtown area are lined with local shops and eateries. Due to strict planning ordinances, the historical buildings are protected, and streets and green spaces are meticulously kept. The community calendar is packed with fun events, like the popular Concerts on the Green and Art on the Green. Davidson residents also take huge pride in being home to the famed Davidson College, whose alumni include NBA star Steph Curry. The educational opportunities don't end with Davidson College though – Davidson elementary and high schools like Davidson Elementary and Community School of Davidson are highly rated. Davidson students have a high school graduation rate of 97.2%. If you choose to live in Davidson, you will definitely be living in a safe town. Crime rates in Davidson are 61% lower than the national average! Davidson also has a thriving LGBTQ+ community, so if you want a gay-friendly neighborhood in Charlotte, you'll find it here.
Mooresville | Fast-Growing Charlotte Suburb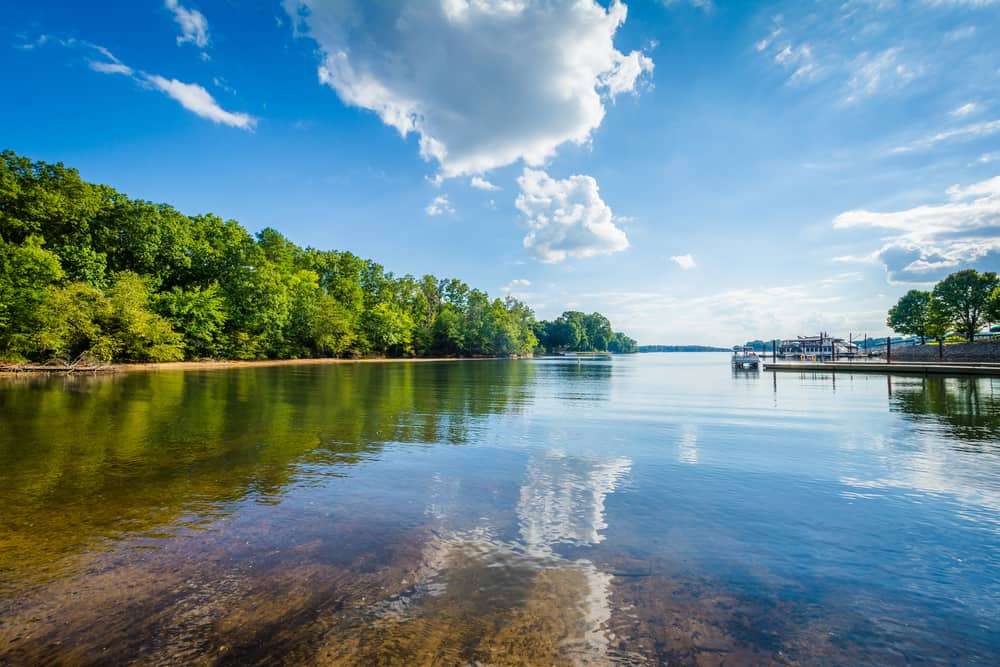 A little farther north of Davidson is the popular suburb of Mooresville, NC. This fast-growing town has earned the nickname "Race City USA," as it's home to more than 60 NASCAR drivers and teams, as well as an IndyCar team. This is the perfect spot for people who like to race cars or who just like to watch cars race! NASCAR lovers will be thrilled to live near the Memory Lane Motorsports and Historical Automotive Museum, and the North Carolina Auto Racing Hall of Fame, which are both located in Mooresville. Car racing isn't the only draw to Mooresville! There are also great job opportunities, with large companies like Lowe's Corporation and MacLean-Fogg headquartered here. Mooresville residents enjoy having convenient access to Route 77, so commuters who work in Charlotte have an easy drive. More and more people are flocking to Mooresville, and development efforts are underway to meet the needs of Mooresville's growing population. The Downtown area has been totally revitalized, and its calendar is full of concerts, farmers markets, food truck festivals, and more. Many young families choose to settle down in Mooresville – 40% of households in Mooresville are home to school aged children. Though the cost of living in Mooresville is slightly higher than the North Carolina average, this is mostly due to real estate and the fast growth this Charlotte community is experiencing. With two highly rated school districts serving the area, Mooresville parents can rest assured their kids will receive a great education.
Fort Mill, SC | Best Charlotte Suburb For Professionals
Another up-and-coming area near Charlotte is Fort Mill, which is just across state lines in South Carolina. One of the benefits of this is that the commute to Charlotte is usually less filled with traffic than some of the other surrounding areas. Considered an ideal suburban oasis, Fort Mill offers residents a laid-back lifestyle with fantastic amenities and exceptional schools. The US history of Fort Mill dates back to its establishment in 1873, and much of the historic charm remains today. There's truly something for everyone in Fort Mill. The town center is filled with great shopping and restaurants like Local Dish and The Flipside Cafe. If you're looking to commune with nature, head to Anne Springs Close Greenway, where you can enjoy hiking, biking, horseback riding, and a long list of community events. Business is booming in Fort Mill, with large companies like CompuCom Systems, Sunbelt Rentals, LPL Financial setting up shop here. With so much to do, it's no surprise that Fort Mill is popular among families, and Fort Mill students have access to some of the best schools in South Carolina; Tega Cay Elementary, Fort Mill High, and Springfield Middle are all very highly rated.
Tega Cay, SC | Luxurious & Affluent Waterfront Living in Charlotte
Tega Cay is an affluent, planned city about 35 minutes southwest of Charlotte. Much of Tega Cay's border is the shoreline of Lake Wylie. Residents truly live in paradise here, and recreational opportunities are endless. Sports lovers will love living near the beautiful Tega Cay Golf Club, as well as access to public swimming and tennis facilities, hiking and biking trails, and marinas. Families and nature lovers have access to tons of outdoor activities, including the popular waterfront Windjammer Park, home to the Caroline Show Ski Team. Need an easy way to unwind? Take a stroll through the beautiful Living Memorial Gardens, or just take in some people watching from one of the benches along the pathways. With Tega Cay's commute to Charlotte being a quick 20 mile drive down I-77 North, many residents who work inside of Charlotte enjoy living here.
Cornelius | Best Charlotte Suburb for Young Adults & Millennials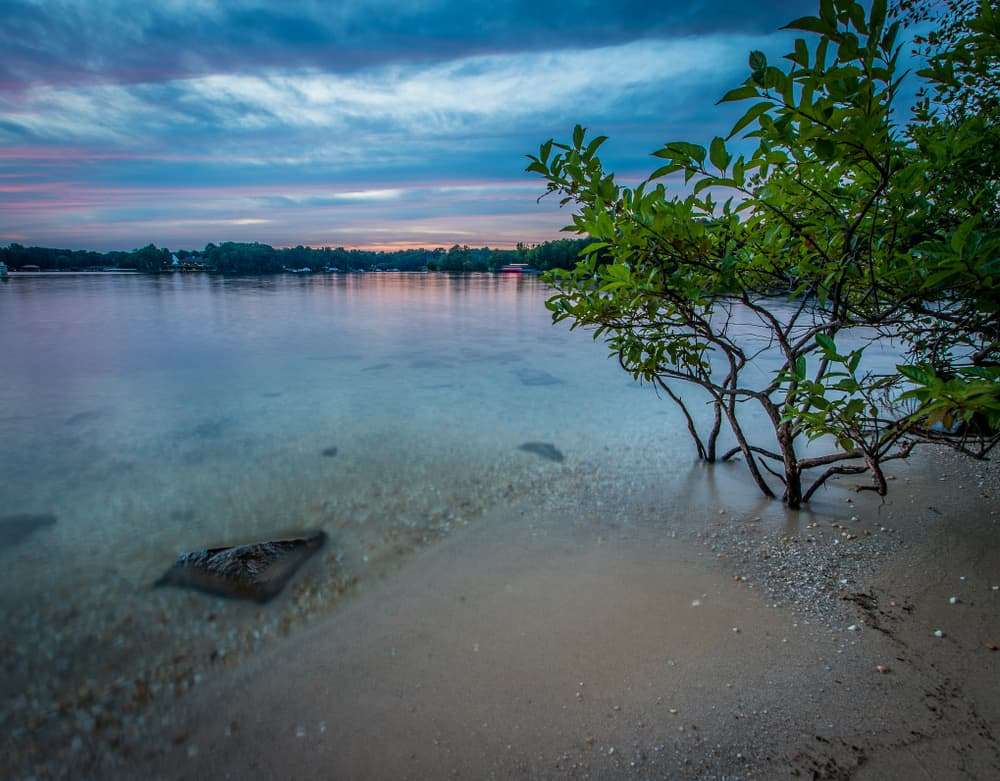 If you want to be nearby Charlotte but don't want to deal with the suburban style of living, Cornelius is a great choice. Another lakeside suburb, Cornelius appeals to art lovers and nature enthusiasts alike. Cornelius residents have easy access to all the swimming, boating, and fishing Lake Norman has to offer. On land, the beautiful 104-acre Jetton Park has hiking, tennis, playgrounds, and picnicking. Looking for a night of great food and culture? Head to the Cornelius Arts Center, and follow it up with a fantastic meal at 131 Main. Homes in Cornelius are charming, and house-hunters can expect to have their pick among stylish Craftsmans, and waterfront condos are a popular option here. Want to customize your home? The good news is that Cornelius is just getting started in development, making this a great spot for those who are building a first home. There are plenty of properties for sale in Cornelius, ready for you to build your dream home! Cornelius is extremely safe, with low poverty and unemployment rates. Crime rates in Cornelius are listed as 53% lower than the national average.
Pineville | Best Charlotte Suburb For Small Town Living
Pineville was the birthplace of the United States' 11th president, James K. Polk. Sandwiched between Charlotte and Fort Mill, Pineville is the perfect place to raise a family. It has a small town feel but has easy access to Charlotte. Though the town is filled with quaint restaurants and small businesses, surprisingly, Pineville is home to some pretty extraordinary people. Olympic skater Lauren Cholewinski and NBA player and six-time All Star Walter Davis are from here. The population is just over 8,000 people, so if you want a Charlotte neighborhood with a sense of community, this is definitely the place for you!
Huntersville | One Of The Safest Charlotte Suburbs
Located just 14 miles outside of Charlotte is Huntersville. Known as one of the top Charlotte suburbs for families, Huntersville is ripe with educational opportunities. With eight elementary schools, three middle schools, three high schools, two charter schools, five private schools, and one community college, Huntersville is a popular choice for families with children. This area is known as "North Meck" and notable people from Huntersville include country singer Luke Combs and NASCAR driver Harrison Burton. With crime rates 36% below the North Carolina average, this is a very safe place to reside for families!
Map of the Best Charlotte Suburbs
Do one of these amazing Charlotte suburbs appeal to you? If you'll be making one of these suburban communities outside Charlotte your next home, make sure you're working with an experienced moving company. Make A Move Today is the best Charlotte moving company! Call 704-378-8588 for a free quote today.