The village of Marvin, NC is located about 24 miles south of downtown Charlotte. It is bordered by Charlotte, Waxhaw, Weddington, Tega Cay, Fort Mill, Indian Trail, Matthews, Mineral Springs, and Pineville.
While the community was incorporated in July 1994, Marvin has recently become one of the fastest-growing areas in North Carolina. Rich in history, it is also known for the Ross Sisters, who have inherited the land.
Marvin is known for its highly-rated school system, especially with programs at Marvin Ridge High School, which is ranked among the top 10 high schools in the state.
Is Marvin a good place to live? Details about the population and local things to do are only part of what to know before moving to Marvin.
1. People Living in Marvin, NC – Population & Demographics
How many people live in Marvin? The area has seen steady growth with more than 2,000 new residents relocating to Marvin in the last decade. The current Marvin population is 6,553 residents with a median age of 41 years old.
Marvin demographics are becoming more diverse with about 66% Caucasian, 13% Asian, 9% Black or African American, and 9% Hispanic or Latino. There is an even gender ratio with a 50-50 split between males and females.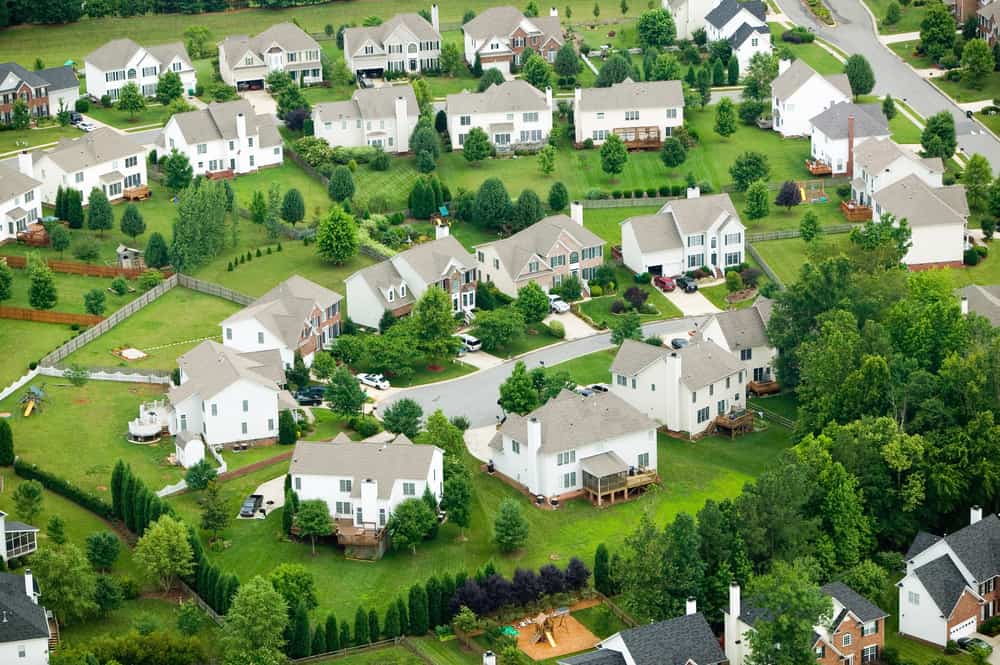 The median household income in Marvin is $206,469, making it one of the top 5 richest cities in North Carolina. 
Is Marvin a safe place to live? The crime rate in Marvin is 64% lower than the national average and has a violent crime rate that is 68% lower. People living in Marvin only have a 1 in 113 chance of being a victim of crime, which is further proof that Marvin is a safe place to live.
Marvin is served and protected by the Waxhaw Police Department, which has 26 brave men and women working as active police officers.
2. Cost of Living in Marvin, NC
How much does it cost to live in Marvin, NC? The average cost of living in Marvin is 66% more than the national average and about 75% higher than the North Carolina state average. Healthcare costs are a bit lower in the area, but locals tend to pay higher prices for home utilities, groceries, transportation, and the Marvin real estate market.
The homeownership rate in Marvin is 95.8% with the vast majority of residents purchasing their living spaces. Local Marvin, NC homes for sale start in the low $300K range and can go up to multi-million dollar properties. The average price of a home in Marvin is $845,000, typically requiring an average down payment of 20%.
There is a Marvin property tax rate of 0.820%, which means an $845,000 home will have around $6,929 in property taxes each year.
While less than 5% of people residing in Marvin rent their homes and apartments, there are a handful of options available for those who aren't ready to buy yet. The average price of rent in Marvin is $1,486 per month.
3. Marvin Neighborhoods
Where should you live in Marvin? As you search around town for the right place to live, a few of the best neighborhoods in Marvin include:
Oldenburg

Chimneys of Marvin

Firethorne
Bridle Path
Courtyards at Marvin
Amber Meadows
Innisbrook
And some new neighborhoods:
Heritage at Marvin
Broadmoor
The Marvin Parks & Recreation Department operates two local parks and other enjoyable outdoor amenities for all new residents moving to Marvin.
You'll find plenty of convenient shopping in Marvin at stores like CVS, Blakeney, Walgreens, Target, Walmart, ALDI, Sprouts, and the Promenade on Providence.
If you need to travel from Marvin to Fort Mill, SC, the trip takes about 20 minutes and covers 8 miles both ways.
4. Marvin, NC Weather & Climate
There is a humid subtropical climate in Marvin that brings a decent amount of rainfall and mildly humid temperatures throughout the year. On average, the area gets about 45 inches of rain annually. Marvin weather also gets a minimal snowfall of only 2 inches per year.
The average temperature in Marvin varies during the winter months reaching the low 30s and mid-50s. Summers warm up to lows in the upper 60s and highs in the 90s.
5. Things to Do in Marvin
As you consider relocating to Marvin, you'll be happy to hear the community offers a handful of fun outdoor activities as well as popular attractions nearby.
View this post on Instagram
A can't miss thing to do in Marvin is a visit to the local Marvin Efird Park, which is the village's top park. With fairly new structures, the park was built in 2012 and features a children's playground, picnic spots, walking trails, and seasonal events.
Marvin Efird Park, 8909 New Town Rd, Waxhaw, NC 28173  (980) 210-8649
Among the best outdoor activities near Marvin, Elon Park has plenty of enjoyable things to do there. The park has a gymnasium as well as walking paths, a fishing pond, and multiple sports fields.
Elon Park, 11401 Ardrey Kell Rd, Charlotte, NC 28277  (704) 540-2426
Additional Marvin Attractions
6. Marvin Restaurants
While the area is mostly residential, there are plenty of places to eat near Marvin for the residents living there.
View this post on Instagram
Among the top restaurants in Marvin is 131 MAIN, a popular spot offering American cuisine. Visitors can enjoy delicious dishes such as salmon, crab cakes, rainbow trout, baby back ribs, and more.
131 MAIN Restaurant, 9886 Rea Rd, Charlotte, NC 28277  (704) 544-0131
One of Marvin's top places to eat is Open Rice, an Asian restaurant with Cantonese-style barbecue and other mouthwatering plates. Some of their top menu items include roasted duck, beef chow fun, bubble waffles, fried rice, and many others.
Open Rice Charlotte, 9882 Rea Rd suite f, Charlotte, NC 28277  (980) 406-3894
Other restaurants include SOGO – Southern Gourmet Kitchen & Bar, 1615 Providence Rd suite 260, Marvin, NC 28173, (704) 256-4380.
7. Jobs in Marvin
A handful of Marvin jobs are available both in town and in neighboring cities, providing convenient career opportunities for residents. Some of the best places to work in Marvin are:
Atrium Health

Wells Fargo
Listings on Indeed offer additional chances to find jobs in Marvin.
The area's state income tax rate is 5.3%. The current Marvin unemployment rate is about 3.7%.
8. Marvin Schools
About 2,294 kids between the ages of 0 and 18 years old are living in Marvin, adding up to 35% of the population. Because of its safe neighborhoods and top-rated school system, Marvin is an excellent place for families to live.
As part of the Union County Public School District, the top Marvin schools include:
Marvin Elementary School 

Reaview Elementary School

Sandy Ridge Elementary School

Marvin Ridge Middle School

Marvin Ridge High School

(ranked 13th among top high schools in North Carolina)
The nearest colleges and universities to Marvin include Winthrop University, Wingate College, as well as Queens University of Charlotte.
Local students and other people living in Marvin also have access to the free local Union County Library.
9. Marvin Statistics & Information
Marvin takes up a geographic area of about 6 square miles along the western border of Union County in North Carolina. The only zip code in Marvin is 28173. Local phone numbers have a 704 area code.
The time zone in Marvin is Eastern Standard Time (EST), though it switches to Eastern Daylight Time (EDT) during daylight saving time.
The elevation in Marvin is about 696 feet above sea level.
Map of Marvin, NC
People relocating to Marvin can use this map to find more restaurants, things to do, and other amenities close by.
Living in Marvin Pros & Cons
Pro:

There are plenty of safe neighborhoods to live in around Marvin.

Pro:

Lots of fun local activities and seasonal events take place in and around the village.

Con:

The cost of living in Marvin is quite a bit higher than the North Carolina average.
Moving to Marvin, NC
There are so many great reasons to move to Marvin, especially for those who can afford the high living costs. If you feel like this popular village is the right place for you, Make A Move has the top Marvin movers ready to help with your relocation! Give us a call today at (704) 378-8588 or fill out the Request a Quote form on this page for a free moving estimate!