Are you moving to North Carolina in the near future or have you recently settled in the state? It's time to give some thought to establishing residency in North Carolina. Whether you're considering college, planning to hunt, or moving from a state with high taxes, it pays to know how to prove residency.
How long does it take to be considered a resident of North Carolina? It depends on who's asking. The NCDMV gives you 30 days from moving into the state or accepting employment to register your car and get your license or ID. For tuition purposes, you have to live in North Carolina for 12 months to be a resident. For a hunting license, you're a resident in as few as 60 days.
Here is a step-by-step guide on how to become a North Carolina resident and why it's important.
Reasons for Establishing North Carolina Residency
There are many important reasons to understand North Carolina residency rules and meet the requirements. After you become a resident, you can:
Qualify for in-state tuition
Qualify for reduced resident fees for hunting and fishing licenses
Avoid dual taxation and complications with the IRS and your former state's Department of Taxation
Ensure you are paying only North Carolina's flat income tax rate, crucial if you are moving from a state with high income taxes like New York or New Jersey
Qualify for medical assistance benefits or Medicaid in North Carolina
Vote in local and national elections
Ensure your children are eligible to attend public school in a desirable area
How to Become a North Carolina Resident – What Determines North Carolina Residency?
You generally don't need to formally take steps to meet North Carolina state residency requirements. Simply moving to the state, finding a place to live and work, and going about your life will likely be enough. However, it's a good idea to know how to prove residency and take these actions as soon as possible.
Rent or Buy a Home in North Carolina
The first and most obvious step to establishing residency in North Carolina is simply getting a place to live. Signing a rental lease or buying a home is crucial and will be your primary form of proof of residency so you can complete the next steps like getting a driver's license and registering your car. Having utilities in your name is also important as utility bills are one of the main North Carolina residency documents accepted by the NCDMV and colleges.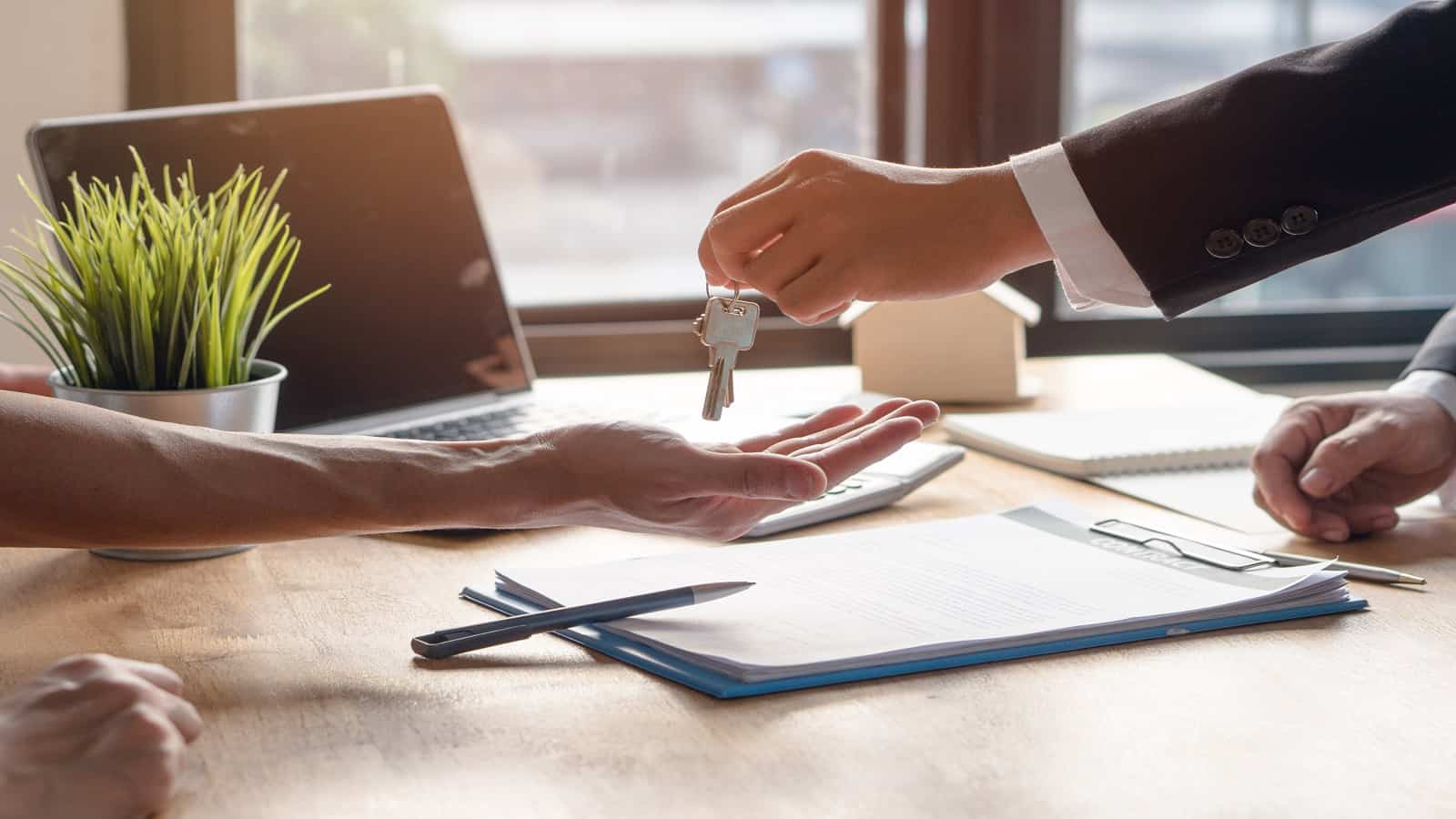 Update Your Address
After renting or buying a home, make sure you update your address! You will want to update your address with the post office, tax agencies, Social Security, and any important businesses and contacts. Don't forget to update your address with your former state's Department of Revenue! This helps you avoid potential issues with your former state going after you for taxes. Some states like California are aggressive at going after former residents for taxes.
Get a North Carolina Driver's License or ID
After actually moving to North Carolina, the next step you'll want to take is getting a driver's license (or a state ID if you do not drive). You must get your driver's license within 60 days of establishing a permanent residence in the state.
You can transfer a driver's license to North Carolina by visiting an N.C. Division of Motor Vehicles (NCDMV) location with the following:
Your out-of-state license or a document proving your birth date and identity
Social Security card or other proof of SSN
Document verifying North Carolina residency (or two documents for a REAL ID)
Proof of liability insurance coverage
Documents verifying name change, if applicable
If you already have a valid driver's license from another state, you do not need to pass a written or road test.
North Carolina proof of residency accepted by the NCDMV includes:
NC Vehicle Registration Card, title, or insurance policy
NC Voter Precinct Card
Document issued by a North Carolina government agency or the federal government
Cable or utility bill
Rental lease
Mortgage statement
Income or property tax statement
Preprinted/mailed financial statement
School records
Military documents
Click here to make an NCDMV appointment online for a driver's license.
View this post on Instagram
Register and Title a Car in North Carolina
After you get your NC driver's license, you'll need to register and title your vehicle. This must be done within 30 days of moving to North Carolina or accepting gainful employment in the state. Note that you need to title your vehicle in NC before you can register it.
To register your vehicle, you must visit a license plate agency in North Carolina. You will need:
Vehicle title (or registration card if you have a car loan)
MVR-180 Odometer Disclosure (if your vehicle is less than 10 years old)
North Carolina driver's license or a valid out-of-state license plus a NC temporary driving certificate
Proof of liability insurance
You can register your vehicle as a new resident without an inspection. When you renew your registration, however, you will need to have a vehicle inspection done.
You will pay fees including a Certificate of Title fee of $56, a highway use tax (3% of value up to $250), a standard plate fee of $38.75 to $53.75 depending on the county, and registration taxes of $1 to 15 (in some counties). The vehicle property tax is also added and based on a computerized taxing system.
Click here to find a local license plate agency.
Note that it usually takes 10 to 15 days to process a title application. Many locations offer expedited or instant title services with a fee of $105.75. You can have a new North Carolina title issued the same or next day.
Register to Vote in North Carolina
Registering to vote is an important way to not only meet North Carolina residency requirements but prove you intend to make the state your permanent residence.
There are many ways to register to vote:
Register in person at the N.C. Division of Motor Vehicles (NCDMV). You can do this when you apply for your driver's license by selecting the option on the application.
Register to vote online through the NCDMV if you have a North Carolina driver's license or ID.
Fill out the N.C. Voter Registration Application and mail it in.
Note that the deadline to register to vote is 25 days before an election. Even if you miss the deadline, you can still register to vote in person during early voting.
Other Ways to Establish North Carolina Residency
Remember that for many purposes, becoming a North Carolina resident means more than simply living in the state: it means showing your intent to make the state your home indefinitely. For tax purposes, qualifying for in-state tuition, and some other reasons, you may need to present additional evidence to prove you plan to stay in the state. Likewise, you can be a North Carolina resident even if you do not rent or buy a home or register to vote!
Here are additional ways to meet residency requirements for North Carolina.
Join a local organization such as volunteering, social groups, sports teams, local boards, and more
Join a church
Join a gym
Get a fishing or hunting license
Open a North Carolina bank account
Apply for a North Carolina professional license
Get a license for your cat, dog, or ferret with your city/county. In Charlotte, the license fee is $30/year for unaltered pets, $10 for spayed/neutered pets, and $0 for seniors with a spayed/neutered pet. You must have a current rabies vaccination certificate.
Enroll kids in a public or private school or a daycare facility
Renew your passport to change your address
North Carolina Residency Documents – How to Prove Residency
It may be helpful to review this list of documents generally accepted to prove North Carolina residency. Just note that the documents accepted depend on the institution, purpose, and whether you are an adult or a minor.
Commonly accepted forms of proof of residency in North Carolina include:
North Carolina driver's license or ID
NC Vehicle Registration Card
North Carolina car title
Current insurance policy or insurance card
NC Voter Precinct Card
Document issued by a North Carolina government agency or the federal government
Cable or utility bill
Rental lease
Mortgage statement
Income or property tax statement
Preprinted/mailed financial statement
North Carolina school records
Military documents
Letter from a homeless shelter
The following are considered proof of residency for minors.
Mailed correspondence from an organization like the Girl Scouts or a recreational team
Medical or hospitalization records
Fishing or hunting license
Preprinted business letter
Magazine subscription
Housing contract or lease that lists the minor as a dependent
North Carolina school records
The following can be presented as proof of residency for tuition in addition to documents on the first list above.
Letter from a community organization or high school counselor on letterhead
Pay stubs, W-2 form, or 1099 form
Marriage certificate
Emancipated Minor court letter
USCIS approved I-130, I-140, or I-360 form
USCIS I-94 Arrival/Departure Record
USCIS I-797 Notice of Approval
Military leave and earning statement (LES)
North Carolina Residency Determination Service – Establishing North Carolina Residency for College
North Carolina has a unique service students can use to establish North Carolina residency for tuition purposes and state aid for college. Under NC law, only people who can prove at least 12 months of domicile in North Carolina are eligible for in-state tuition and state college aid.
The Residency Determination Service (RDS) was created by North Carolina residency law. This service is a centralized and uniform process to make a North Carolina residency determination. It can be used to prove residency at any public or private college in NC.
It's very important to understand that qualifying for in-state tuition requires proving you have lived in NC for at least 12 months AND you intend to maintain permanent residency in the state. It isn't enough to show you're a resident: you will need to provide other documents showing you have established ties to the community. There are no specific documents you must provide. Instead, you must present a case showing this intent.
View this post on Instagram
As an example, having a North Carolina address and driver's license plus a W-2 or tax statements showing you have lived in the state for a year meets the first requirement. To show you plan to remain in North Carolina indefinitely, you may present evidence like voter registration, that you have purchased a home, that you have joined community organizations or a church, or having pets licensed. The more evidence you can provide, the stronger your case.
What is a North Carolina Residency Certification Number?
The RDS will assign you a Residency Certification Number (RCN) when you begin the online interview process. Colleges may ask for your RCN to request data from the service to confirm you are a resident.
How to qualify for in-state tuition in North Carolina
To receive in-state tuition, you must establish residency. North Carolina residency for in-state tuition requires proving:
You have established your domicile or legal residence in North Carolina,
You have a residential presence in the state,
You have maintained your domicile for at least 12 months without interruption, and
You intend to make North Carolina your permanent home and you are not simply living in the state to attend college.
You can visit NCResidency.org to complete a NC residency determination. You will need to complete an online interview and provide your Social Security number, Citizenship and Immigration Service number, or Alien Registration number. You will also need to submit documentation within 25 days. You will generally receive a "resident" or "non-resident" classification for tuition immediately after your initial consideration request.
You can submit a request for reconsideration if your circumstances change or a residency status appeal if you believe you are misclassified by error.
North Carolina Resident Hunting License Requirements
Do you plan to fish or hunt? You can get a hunting or fishing license as a non-resident, but licenses are much cheaper for residents! For example, an annual statewide hunting license is $25 for a North Carolina resident and $100 for most non-residents. A comprehensive license that includes big game is $39 and it's not available to non-residents. Only residents are eligible for a lifetime comprehensive hunting license for $265. An annual inland fishing license is $25 for residents and $45 for non-residents.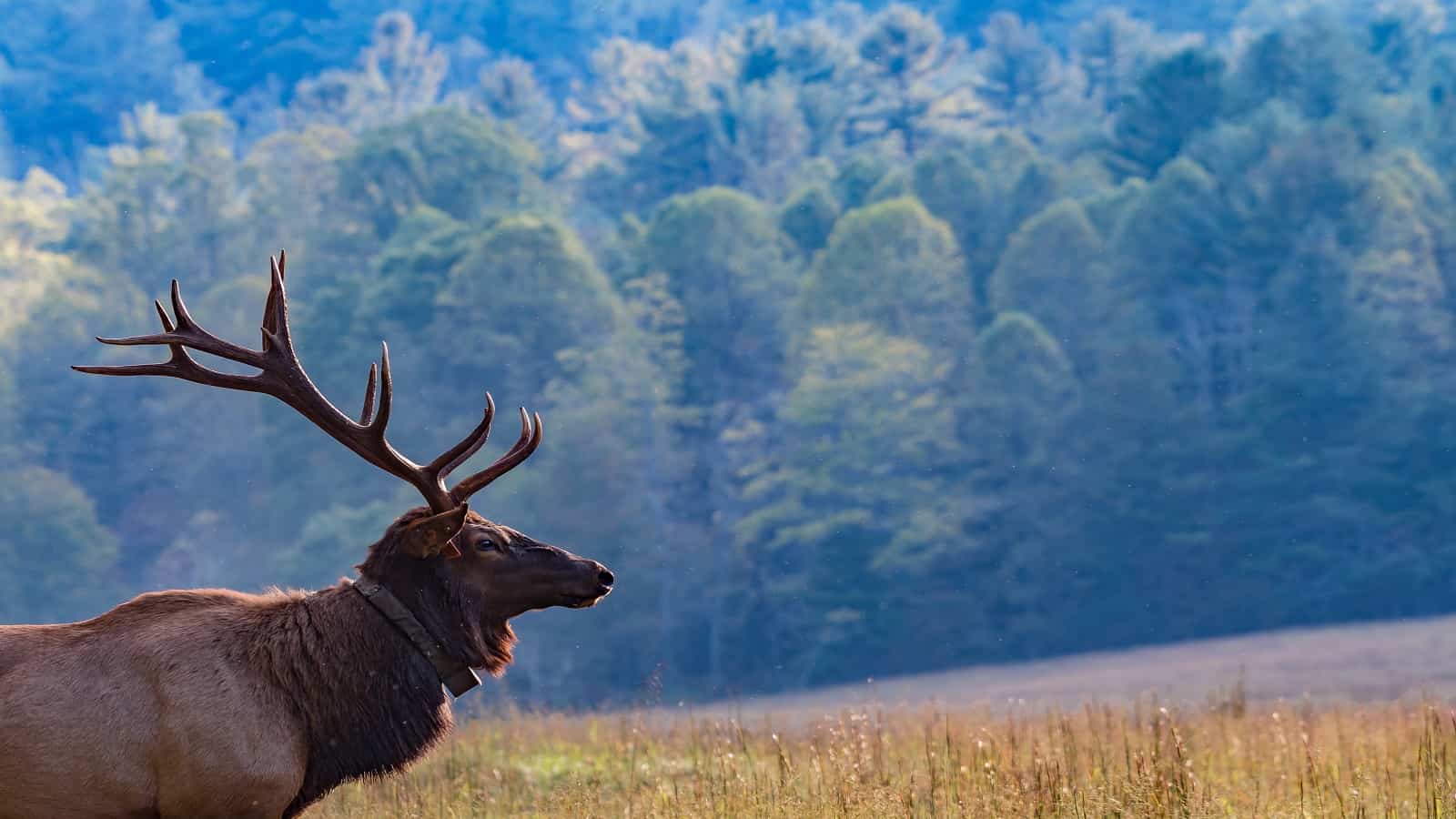 The North Carolina definition of residency for a hunting/fishing license is different from the definition for tuition or getting a driver's license. You must have lived in the state for 6+ months or have established a permanent residence/domicile for 60 days. In the case of the latter, you must complete a Certificate of Residency certifying you have maintained your residency in North Carolina for at least 60 days and plan to reside there indefinitely.
You can get this form from the Wildlife Resources Commission or a wildlife service agent.
North Carolina Residency Requirements for Tax Purposes
If you are required to file a federal income tax return, you must also file a North Carolina income tax return as a part-year resident or domiciliary resident. You are considered a North Carolina resident if you are domiciled in the state for any amount of time other than for transitory or temporary reasons. If you live in North Carolina for 183+ days of a tax year, you are presumed to be a resident without proof to the contrary. As a general rule, buying a residence in NC is considered enough to establish residency.
A domiciliary resident is someone who has a fixed, permanent home in the state. Even someone who leaves the state but has the intention of returning can be considered a resident.
A part-year resident is someone who moves his permanent residence into or out of North Carolina during any part of the tax year.
If you are a part-year resident, you must calculate the percentage of your income received during your NC residency to determine the NC income taxes that are due. This is done by completing Form D-400 Schedule PN, Part-Year and Nonresident Schedule.
Remember that you may owe taxes in two states if you moved during the year. This makes it essential to establish North Carolina residency quickly and create plenty of proof, especially if you are moving from a state known for aggressively chasing former residents for taxes. California, for example, has a Franchise Tax Board that monitors how and when you left the state. The state can even assess taxes no matter where you are living in some cases. You may face a residency audit with your former state challenging that you have actually changed your state of domicile and have the intent to return – and therefore should keep paying them taxes.
Now that you know why it's important to understand North Carolina residency rules and how to establish residency, you can start taking steps to prove you plan to stay in NC. If you're still preparing to relocate to the state, Make a Move is ready to help with the first step in becoming a North Carolina resident: moving into your new home! Give us a call for a free moving quote from the #1 moving company in the Charlotte area!