The Best Movers in Charlotte for Your Moving Needs
Make a Move is the best Charlotte moving company and is here to handle all of your local and long distance moving needs. Our dependable team has been serving customers in the Charlotte area for over ten years. Because we have been in the moving industry for so long, we have seen it all. Get in touch with the best moving service in Charlotte, NC today.
Make a Move has been the best moving company in Charlotte since 2013. Named 'Mover of the Year' in 2020 by the North Carolina Movers Association and Bekins 'Agent of the Month' in 2022, our award-winning crew is ready for anything.
We are fully licensed and insured and complete over 2,500 moves every year. Our 30+ crew members are trained and certified to handle any type of relocation. Customer satisfaction is our top priority, and we have over 280 5-star reviews on Google.
Full service Charlotte moving & storage company
Friendly customer service
Expert Charlotte movers
Fast & reliable
Always on time
Transparent pricing
Licensed, bonded, & insured
Professional moving equipment
Moving supplies & materials
Efficient fleet of moving trucks
280+ positive reviews
Contact the best mover in Charlotte today by calling 704-378-8588. We are happy to discuss your move and provide you with a free quote.
Our Charlotte Moving Services
Make a Move is proud to offer you the best services at an affordable price. Sit back and relax while our moving team takes care of everything.
For moves of 35 miles or less, then give our full service Charlotte local moving company a call. Our local movers will safely transport your possessions to your new home in a new neighborhood or across town. In addition to regular local moves, we can also assist with apartment and senior moves.
Our Charlotte local movers are at your service for moves over 35 miles away. Cross country and out of state moves require meticulous planning and attention to detail, and our full service long distance moving company can handle it all. We will provide you with a moving coordinator to keep you updated throughout your move from state to state or across the country.
Planning an office relocation is no easy feat, but our Charlotte office moving company can take care of everything for you. Our trusted office movers will move your desks and other heavy office furniture and prepare your new office space for your employees' arrival. In addition to our office relocation services, we also offer school, retail, and warehouse moving services.
Do you need storage while moving? With our Charlotte storage services, you can enjoy access to palletized and vaulted storage in one of our two secure warehouses. Our storage facility is climate-controlled and security monitored 24/7. We offer both short term and long term storage options.
Save time and let our Charlotte movers and packers assist you with partial packing, full packing, or unpacking. When you use our packing services, you won't need to worry about spending money on moving supplies like boxes and tape. Instead, our packers and movers will arrive and safely pack away your clothes, dishes, and other fragile items.
Hire our Charlotte moving helpers for assistance with loading and unloading your rental truck or storage container. With our moving help service, you won't need to worry about moving labor or moving equipment, we will handle it all!
Why Choose MAKE A MOVE for your Charlotte move
Deliveries / Moves per Year
Certified and Trained Employees
White Glove Service in the Charlotte region
Benefits of Professional Movers in Charlotte
Professional moving companies can make the entire moving process much easier. Whether you are moving for a new job, to start a family, or for better housing, it is always helpful to have professionals on your side. Movers can assist with everything from packing the first box to unloading the truck at your new house. These are just a few of the benefits you receive when you hire a top-rated moving company.
Reduce stress
Save time
Access to a state-of-the-art storage unit
No heavy lifting
Reduce worry by utilizing packing services
No need to rent a moving truck
Movers come with all of the specialized equipment and moving materials
Dedicated move coordinator to keep you updated throughout the process
Our moving team will do everything we can to help you, but there are a few things you can take care of before our movers arrive. Make sure you complete these tasks before moving day.
Make sure to break your lease if you are living in a rental home.
Transfer your utilities at least one week before your relocation begins.
Consider donating or selling furniture you no longer need.
Change your address with USPS and any other mail services
Keep all of your important documents and contracts in a folder.
Hire your moving company at least eight weeks before moving day.
Set aside items that you won't bring on the moving truck, such as medications and a change of clothes.
Learn More About Charlotte
Charlotte is located in North Carolina and is the most populous city in the state. The population of Charlotte is 874,579, making it the 15th-most populous city in the United States and the second-most populous city in the Southeast. The city is a part of the Charlotte metropolitan area, which has a population of 2.66 million. This metro area is a major financial center, transportation hub, and tourist destination. It is the second largest financial hub in the country, just behind New York City, making it a wonderful city for new job-seekers. The housing market in Charlotte is booming, with an average home price of $403,500. Some of Charlotte's top attractions include the NASCAR Hall of Fame and Freedom Park.
Check out our informative blog post on moving to Charlotte.
What Are the Best Neighborhoods in Charlotte?
There are several neighborhoods in Charlotte that are great to settle down in. If you are a young professional, then there is no better place to be than Uptown. This Downtown neighborhood is home to beautiful skyscrapers, upscale restaurants, and luxury apartments. If you are searching for a great place to raise kids, then check out the neighborhood of SouthPark. SouthPark is one of the safest neighborhoods in Charlotte, with a crime rate that is 33% lower than the downtown area. For more information, you can check out our guides to the safest neighborhoods in Charlotte, the richest neighborhoods in Charlotte, and the best Charlotte neighborhoods for families.
What Is the Average Salary in Charlotte?
The average salary in Charlotte is $74,000, and the average household income is $68,367. There are many large employers in Charlotte, including Atrium Health, Wells Fargo, and Novant Health.
What Is the Cost of Living in Charlotte?
Charlotte is a very affordable place to live, especially when it comes to big cities. The Charlotte Cost of Living Index is 94.8. This means that the cost of living in Charlotte is 5.2% more affordable than the national average of 100.
What Are the Top Attractions in Charlotte for Families?
If you are moving to the area with children, then there are many fun things for you to do. The Discovery Place Science and Carowinds are some of the most popular Charlotte attractions among families.
Is Charlotte a Safe Place to Live?
The crime rate in Charlotte is 54.1% higher than the state average and 73.8% higher than the national average. It is important to remember, however, that Charlotte is a large city, and crime rates will naturally be a bit higher. Overall, Charlotte is a very safe place to live.
Common Questions People Ask Our Movers
How Much Do Movers Cost in Charlotte?
The distance traveled, time of year, services requested, and number of crew members needed are all factors that go into the final cost of your move. For local moves, Make a Move charges by the hour. Long distance moves are priced by the weight of your items and the distance traveled.
What Is the Difference Between a Local and Long Distance Move?
Every company has its own moving parameters. At Make a Move, we consider a local move to be under 35 miles and a long distance move to be over 35 miles.
Can Movers Pack Everything?
Our crew can pack your whole home or just a few rooms. You can completely customize your packing plan.
How Much Should I Tip Movers in Charlotte?
We do not expect tips, but they are appreciated! You can tip as much as you would like, but a good rule of thumb is $5 per mover per hour.
Do Movers Reassemble Furniture?
Our Charlotte furniture movers can take apart and reassemble your furniture as needed.
Are There Things Movers Won't Move?
Most items are good to go on the moving truck, with just a few exceptions. We do not allow food, scuba gear, grilling supplies, alcohol, or pets on our trucks.
Can I Get a Detailed Estimate Before My Move?
Movers in North Carolina are regulated by the North Carolina Movers Association (NCMA). The NCMA requires that movers provide you with a written estimate when asked. Give us a call at any time to request a free estimate.
Request a Free Moving Estimate Today
Are you ready for a stress free moving experience? No matter what your moving needs are, Make a Move is ready to help you. We are the best moving company in Charlotte and will provide you with only the highest quality of services. Give our trustworthy team a call today at 704-378-8588 to receive a free estimate.
Make A Move is the Charlotte NC area's premier delivery and moving company.
MAKE A MOVE was founded as a full service local moving and furniture delivery company. Our core business is transporting high-end furniture. From single item deliveries to full house and office moves, we are your go-to-company for protecting, transferring and installing your treasured items into their new home.
As Bekins Van Lines' premier interstate agent in North Carolina, MAKE A MOVE has extended their affordable local transport and storage services nationwide for household goods, offices, commercial assets, and storage items. We work closely with several well-known home furnishing showrooms and local furniture retailers; being an exclusive delivery service for the home furnishings industry.
We specialize in assisting prominent interior designers and award winning design firms with a full range of industry specific services, from receiving and storage to installation and clean-up. We also work every day of the week, helping families, individuals, charities and organizations with their moving and transportation needs.
Shorter wait times, from first call to job completion
Uniformed, professional and highly experienced movers
Competitive rates with no hidden or extra fees
With backgrounds in furniture, we understand it's essence
Highly insured to protect your high value items
Extensive list of well-respected clients, celebrities and moms, all from word-of-mouth referrals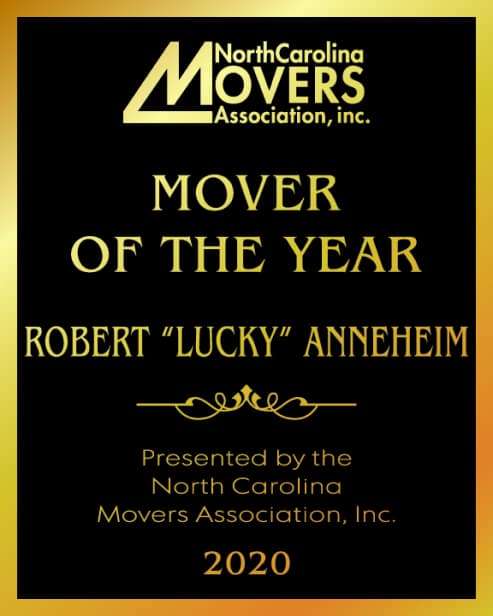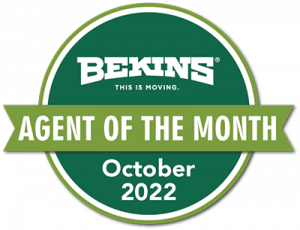 Mention this ad to your move coordinator and get 5% off total move cost!